Affordable Tyre Deals in Penrith
Muffler Mart and Tyres Company offers quality branded tyres in Penrith at affordable prices. We are renowned for our quality of tyres than other local establishments throughout Penrith and its nearby areas mainly Jordan Springs, Cranebrook, Emu Plains & Blue Mountains. We also have the tyre deals in which you can get our affordable tyres in Penrith at more discounted rates.
We are different from other tyre suppliers because we do not charge any extra fee for the tyres supplied to your homes, offices and business premises.
We have access to a huge selection of used tyres to fit every make and model car. Tyres range from 10 inches to 22 inches and we fit while you wait. We are home to a range of quality imported tyres as well as new and second-hand tyres. We also deal in remoulds and retreats.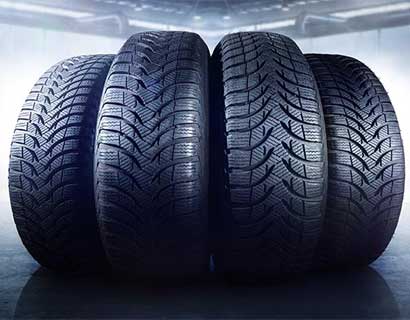 Why Muffler Mart and Tyres?
We have more than three hundred tyre brands from different manufacturers. At our shop, the affordable tyres we sell are from Pirelli, Zenna, Dunlop, Michelin, Kumho, Nitto, Goodyear, and Toyo Tyres.
Affordable Prices
Nuts and Bolts
Fitted And Balanced
Friendly Customer Support
Trusted Name
20 Years of Industry Experience
Highest Quality Mag Wheels And Tyres
Tyre & Wheels Brands
We sell a large range of top-name tyre brands:
Goodyear Tyres
Michelin Tyres
Pirelli Tyres
BF Goodrich Tyres
Dunlop Tyres
Hercules Tyres
Silverstone Tyres
Hero Tyres
Sailun Tyres
Maxtrek Tyres
Gecko Steel & Alloy Wheels
Service:
Alignment
Suspension
Steering repairs
Brakes
Mufflers
Our other services also include the wheel balancing, tyre rotating, wheel alignment and other wheel related services which you might need. The affordable tyres in Penrith that we sell are from different top manufacturers. The price is affordable but not the quality, we never compromise on the quality of the tyres and always strive hard to improve our services to grab 100% customer satisfaction in Penrith. We also specialize in Puncture Repairs, Wheel Balancing and Wheel Alignments with our state of the art machinery.
The tyres at our Shop are not only affordable but also guarantee the best performance in both wet and dry road conditions and also they facilitate a smooth ride.
Our range of affordable tyres delivered to Penrith includes both a variety of affordable wheels, luxury wheels and custom wheels from different tyre manufacturers across the world.
Visit us today to get the deal of the day and buy the affordable and best quality tyres at our shop in Penrith.

Went there today to get some extractors for my Pajero. I was very Stoke when I heard the price. The cheapest ever place to go and get your parts. These guys there are amazing, they'll do anything and everything when it comes to customer service. The best ever place in Sydney

Moved from a country town to Sydney and struggled to find a mechanic I could trust. These guys are straight up, tell you how much things are going to cost and don't have any hidden costs like major car servicing mobs.

Dave owns the place and Phil runs it for him. Very capable shop competitively priced. For tyres, mufflers and general repairs, this is the place.

The service in this place is 1st class & the range of products and their prices are the best anywhere in the western area.
Friendly Reliable Service
We provide accurate itemized quotations for work before being carried out