Get the Best Tyre Deals on All Brands in Penrith at Muffler Mart and Tyre
Tyres may not be the most glamorous part of any vehicle, but they are undoubtedly the most essential. A durable, high-grip tyre can spell the difference between a controlled ride and a slow, annoying one. At Muffler Mart and Tyre, we provide superior-quality tyres manufactured by brands that Australia already trusts. We stock a wide range of tyres from the top brands and can easily help you find one that meets all your needs.
Services We Offer at Muffler Mart and Tyre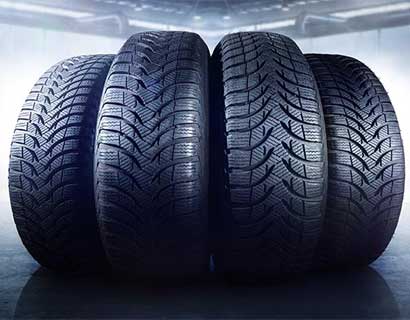 As one of the best auto servicing shops and suppliers in Penrithand its nearby areas mainly Jordan Springs, Cranebrook, Emu Plains & Blue Mountains, we offer only the best tyre services for your car. Our inventory has tyres ranging from 10 inches to 22 inches, all sourced from the top manufacturers. Moreover, we offer great tyre deals and discounts on all our products to allow for the best customer experience.
In addition to providing the best quality but cheap tyres for your car, we also provide:
Tyre remoulds
Wheel balancing
Tyre rotating
Wheel alignment
Puncture repairs
Wheel nuts and bolts
From vintage models to the latest cars in the auto industry, no job is too big or too small for us. If you want to drive around in style with complete confidence and peace of mind, our high-quality tyres can help you achieve this.
What Are the Best Tyre Brands in Australia?
In terms of guaranteeing overall satisfaction, only the best but cheap tyres will do – every car owner knows this. That is why at Muffler Mart and Tyre, we carry only the top-quality car tyres in Australia to fulfil every kind of requirement our customers may have. Some of the best-selling brands we have are:
Pirelli Tyres – known for durability, wet and dry weather handling, and low noise
Goodyear Tyres – known for all-terrain performance as well as wet-dry weather handling
Michelin Tyres – known for stopping ability, durability, and value for money
Dunlop Tyres – known for low noise, stopping ability, and all-weather handling
Kumho Tyres – known for maintaining tyre shape and ground contact pressure
BF Goodrich Tyres – known for being user-friendly and providing excellent grip
Toyo Tyres – known for low rolling resistance and being budget-friendly
Other affordable wheels and tyres in our catalogue are Zenna, Nitto, Hercules, Silverstone, Sailun, Hero, Maxtrek, and Gecko Steel. No matter the make and model of your vehicle, you are sure to find the best tyre deals for your cars at our shop.
What Causes Tyres to Become Unbalanced?
Tyres can become unbalanced due to a variety of reasons. Missing weights and manufacturing defects are two important reasons. Other factors include:
Wear and Tear : Over time, the weight distribution around your wheels can shift as the vehicle covers more miles which eventually leads to imbalance. Having your tyres rotated regularly by a professional will help them wear out more evenly.
Damage to the Rim or Wheel : If you hit a pothole or curb, the impact can cause the tyre to become damaged. Similarly, driving at high speeds for a long time puts additional stress on the wheels.
Improper Installation : In case a tyre is not properly mounted on the wheel, it can easily get out of balance. This is because the weight distribution is not even across the tyre surface. That is why it is imperative to get mounting and wheel alignment done by qualified mechanics.
Temperature Changes : Cold air or temperature changes can cause the tyre to expand or contract, which can affect its weight distribution and cause it to become unbalanced.
In rare cases, a manufacturing defect can cause an imbalance. If you notice signs like vibrations, strange humming or buzzing, reduced fuel economy, and unusual wear patterns, your tyre needs balancing. At Muffler Mart and Tyre, we will help you figure out the cause and fix the issue in no time!
Visit Muffler Mart and Tyre for Affordable Tyres in Penrith
If there is one component of your ride that deserves your attention, it is the part that touches the road all the time. You can get very cheap tyres, both brand-new or second-hand, from top manufacturers at Muffler Mart and Tyre. We also provide the best wheel alignment, wheel balancing, tyre rotating, steering repairs, brakes and suspension replacement services, and pretty much anything your vehicle needs.
Whether you are looking for great tyre deals or a quick tyre change in Penrith, come on down to our auto shop for the best experience. You can call us on (02) 4731 6311 or write to us at [email protected] for more information.

Went there today to get some extractors for my Pajero. I was very Stoke when I heard the price. The cheapest ever place to go and get your parts. These guys there are amazing, they'll do anything and everything when it comes to customer service. The best ever place in Sydney

Moved from a country town to Sydney and struggled to find a mechanic I could trust. These guys are straight up, tell you how much things are going to cost and don't have any hidden costs like major car servicing mobs.

Dave owns the place and Phil runs it for him. Very capable shop competitively priced. For tyres, mufflers and general repairs, this is the place.

The service in this place is 1st class & the range of products and their prices are the best anywhere in the western area.
Friendly Reliable Service
We provide accurate itemized quotations for work before being carried out