Car Mechanic & Servicing Penrith
When ignition becomes an unsuccessful effort and you start hearing some squeaky sounds- it's time that your car is demanding some attention too! Wherein in this cumbered and absolutely busy life people forget owing a vehicle is not where the job ends- maintaining its repairing schedule is the crucial part of your owned vehicle which should also be taken care of. Thus to make your job easy we the skilled mechanics of Muffler Mart & Tyre make our presence visible by the venture named Car Mechanic Penrith and Car servicing Penrith in the metropolitan area of Sydney and its surrounding areas such as Penrith, Jordan Springs, Cranebrook, Emu Plains & Blue Mountains, where we provide best quality car mechanic and car servicing repairs for all makes and models of cars by utilizing high-end equipment and contemporary methods so that timely and efficient mode of service can be delivered. Muffler Mart is an automotive workshop offering a complete and cost-effective range of mechanical and auto electrical services and repairs among which few of them are as follows:
Computer diagnostic service
Major and minor service
Electronic fuel injection
Engine tuning
Engine reconditioning
Brakes- disc and drum machining
Brake repairs, brake service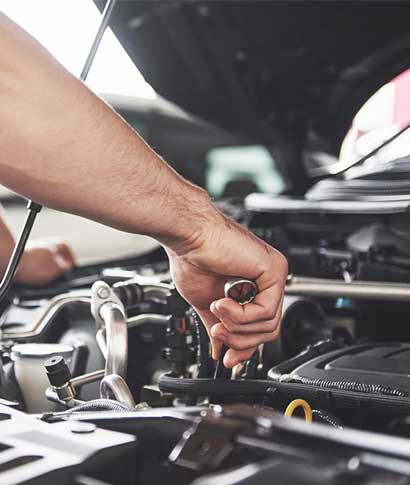 The engine being the heart of every vehicle needs utmost care and attention as if not taken proper charge of it may lead to massive drains and hamper your automotive level of sustainability and efficiency. One of the most exclusive services which we offer pertaining to your conveyance is Exhaust system – as we utilize branded materials and efficient catalyst converters so that your car may be saved from the snares of catalyst poisoning, fuel deficiency, and loud disturbing sounds. Whereas we take ownership of all sorts of repairs and services whether it be an air conditioning unit of your car not working or the power steering not moving smoothly. Our highly trained mechanics before commencing the repair or servicing job scrutinizes the defect- and prepares a chronological chart upon how the work should be carried out and what charges would it incur.
Therefore to keep your owned vehicle running efficiently and evenly never miss on the maintenance schedules and for rest of the flaws coming across the force of Car Mechanic Penrith, and Car servicing Penrith are all here to assist you at –02-4731-6311

Went there today to get some extractors for my Pajero. I was very Stoke when I heard the price. The cheapest ever place to go and get your parts. These guys there are amazing, they'll do anything and everything when it comes to customer service. The best ever place in Sydney

Moved from a country town to Sydney and struggled to find a mechanic I could trust. These guys are straight up, tell you how much things are going to cost and don't have any hidden costs like major car servicing mobs.

Dave owns the place and Phil runs it for him. Very capable shop competitively priced. For tyres, mufflers and general repairs, this is the place.

The service in this place is 1st class & the range of products and their prices are the best anywhere in the western area.
Friendly Reliable Service
We provide accurate itemized quotations for work before being carried out